In this Category we present To You media so Shocking, so Unnerving, and so Terrifying, it has to be secluded. View at your own risk...
Something about Creepier Pasta that you should know...
We had been working with this concept for a while now, this Creepier Pasta. What is it? What could it be? We finally decided on it, and here we are. Creepier Pasta is a collection of Pasta's that go the extra mile in being especially creepy, and exceptionally terrifying. These are not for the faint of heart, so we warn you: Do NOT Watch if you are underage, have had, or have any heart problems, epilepsy, or any potentially life threatening Brain or Heart problems that could result in death easily. For those brave enough to continue... We warned you...
Creepier Pasta - Videos
Now, while Pasta is usually written, some of the more Unnerving things about Pasta tends to relate to Music, Videos, or Photos. In fact, most Pasta's happens to be about Haunted Videos, Paintings, Photos, Images, Music, etc. Here are some of the Creepiest Videos We've found. Enjoy.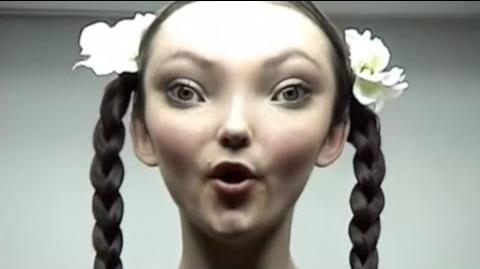 Creepier Pasta - Images
While Videos may be more entertaining, and certainly hold an aspect of surrealism, Images have long help a kind of power over us, if not for their being an Image of us, then for being easily connected with us. Images hold our daily lives, they capture a moment in time, and when something disturbing is caught on film, it's often unnerving, true, but when it's too scary to show to the public, well... Welcome to the show...